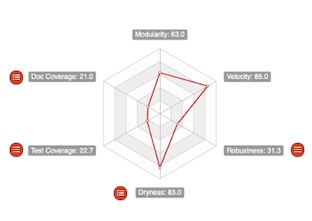 DO YOU KNOW YOUR TEAM'S GENOME?
IDENTIFY EXACTLY WHAT SKILLS & EXPERIENCES TO RECRUIT AND HIRE.
Reduce Performance Review Workload and Subjectivity
We remove the headaches of performance reviews for companies of all sizes. Quickly capture and articulate the value and strengths of team members with precision and objectivity.
Recruit, Interview, and Hire Targeted Skillsets
Generic searches create generic results. Merico helps identify the exact skillsets and experience that will make a difference on your teams. Find the right candidates and place them in the right opportunities.
Create Personalized Retention and Development Plans
Employees crave personal development, education, and empowerment. Merico helps teams to tailor mentorship, learning opportunities, promotion plans, and retention